Model of Musical Entertainment
The wooden model from the tomb of Ka-tenen depicts musicians and singers performing for the master. The master is seated on a carrying chair. A woman is seated on a stool by his feet. A man and a woman, who are positioned on either side of the carrying chair, are playing harps. Two baskets and two boxes are placed in front of the deceased.
Three women are shown clapping to the rhythm. All the figures wear wigs and short kilts. This model was placed in the tomb so that the deceased could continue to be entertained by musicians and singers in the hereafter.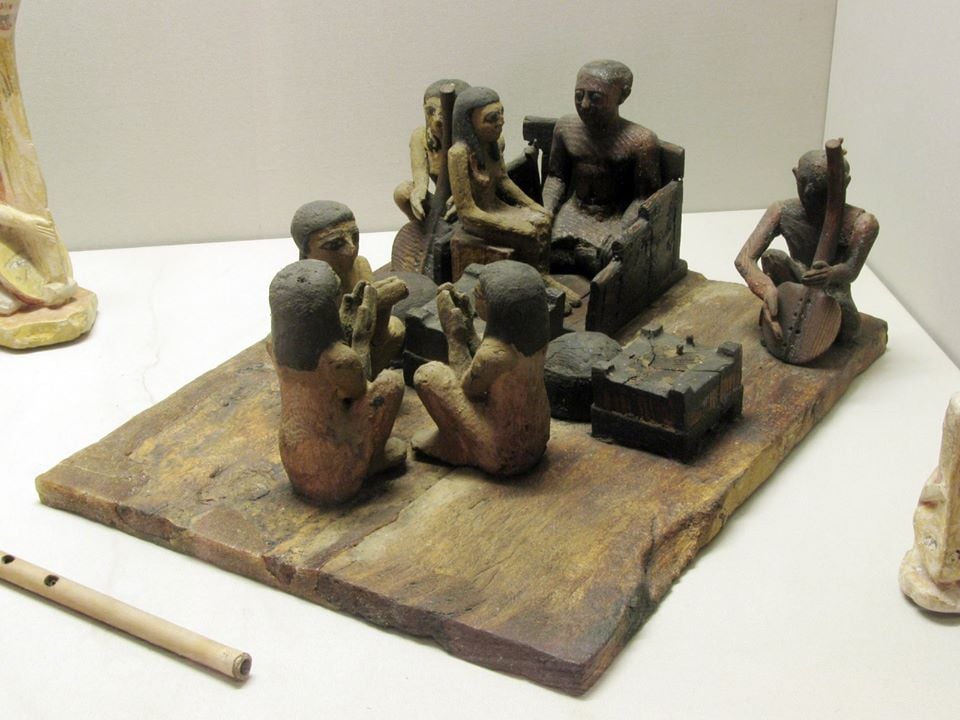 Middle Kingdom, ca. 2050-1710 BC. From Saqqara Necropolis. Now in the Egyptian Museum, Cairo. JE 39130